Richard Miller: antique folk art observations
With expertise comes passion for the arts. Browse through the findings and comprehensive research compiled by Richard Miller, antique folk art specialist, with a desire to write and consult for a living. Expressions of Innocence and Eloquence features three essays by the former curator of sculpture and decorative arts in Colonial Williamsburg. "Records of Life" displays Miller's expertise on the following topics:
Noted for portraying the beauty and innocence of children with decorative patterning, paintings by this deaf artist display a distinctive style. John Brewster Jr. portraits draw from his experience in European academic arts, yet with directness and intensity that cannot be duplicated. Labeled as a master in American painting, the artist was one of the first students to study at the American School for the Deaf as it opened in 1817. JaneKatchercollection.com and Expressions of Innocence and Eloquence feature two of his masterpieces in an essay written by Paul D'Ambrosio. Antique folk art portraits come to life within the catalogued paintings for enthusiasts of Americana, historical antiques to enjoy. D'Ambrosio's observations and most recent exhibition surrounding this renowned artist's life, have captivated and enthralled audiences across the world.
penmanship
calligraphy
family records
leisure activities
Miller's contributions to the book and JaneKatchercollection.com also include an analysis of four Sheldon Peck portraits as well as an essay on the diversion and utility of historic sculptures. As an independent scholar, writer and consulter in the field of antiques, Miller's works have been published in a number of major publications, including the Encyclopedia of New England.
Sheldon Peck: portraits to admire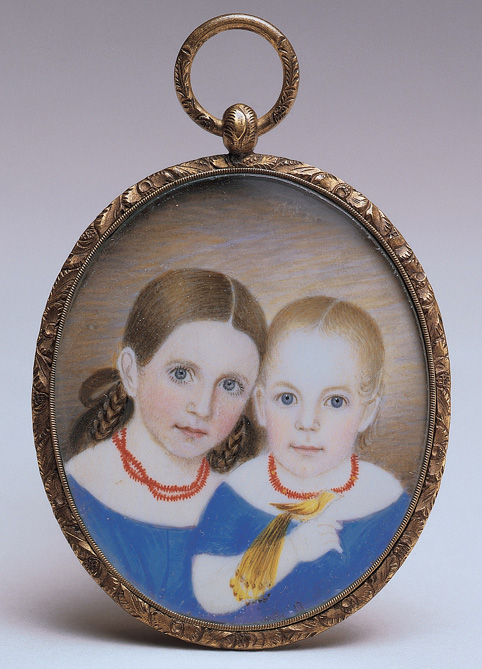 The memories of a portrait can last a lifetime. Sheldon Peck portraits continue to entice admirers of the arts of present day, though his work dates back to the 1800s. Expressions of Innocence and Eloquence depicts the beauty and historical origin of four paintings by the renowned artist, beginning with his work in New York state and later to his creations in Illinois. Labeled as an Illinois pioneer, Peck's painting style was simple and direct. A notable contributor to the elegance of antique American folk portraits, four of his pieces are further detailed in Expressions of Innocence and Eloquence by Miller's expertise. See for yourself how a picture can speak a thousand words.
The perfect antique: American folk portraits
Devotees to the historical, economic and social context of rare findings will relish the delicacy of each photographed piece flowing through the pages of Expressions of Innocence and Eloquence and JaneKatchercollection.com. From the aesthetics of antiqued furniture to the piercing eyes of antique American folk portraits, enthusiasts of antiques and rare, beautified creations, can view and learn more about the daily uses and customs associated with each piece at JaneKatchercollection.com. Embarking the expertise of distinguished scholars, the publication and the website have provided our audience with comprehensive research and observations from celebrated curators, such as Robin Jaffee Frank, Patricia Kane, Paul D'Ambrosio, and Richard Miller. Antique folk art speaks volumes about the culture it originated from. Journey through ancient, simpler times by viewing the works of creative artists, only at JaneKatchercollection.com.