Ruth Wolfe: Antique American Folk Art Expert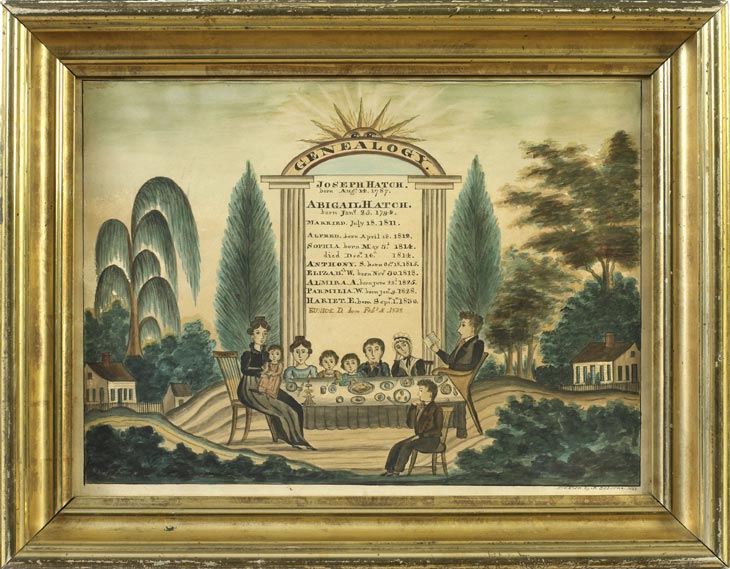 Browse through delicate and elaborate photos of rare antiques at JaneKatchercollection.com, along with the most accurate ongoing research by distinguished scholars, and editors, such as Ruth Wolfe. Antique American folk art experts compile and discuss select objects within Expressions of Innocence and Eloquence and evaluate recently acquired items of the Katcher Collection, as displayed at JaneKatchercollection.com. As a contributing editor to the book, Wolfe's experience as a writer of Americana antiques flourished as a long-time associate of Jean Lipman, a pioneer collector and scholar of the arts. Wolfe's work as an editor has been displayed within the catalogs for the Whitney Museum exhibitions and detailed in a more recent essay on Shaker artist Hannah Cohoon.
Her work has also led Wolfe's passion toward traveling exhibitions for the Society for the Preservation of New England Antiquities. Expressions in Innocence and Eloquence not only display the knowledge and editing skills of Ruth Wolfe. Antique American folk art scholars, such as Eileen M. Smiles, Robert Shaw, David A. Schorsch and of course, Jane Katcher contribute interpretations of rare antiques throughout the book and JaneKatchercollection.com. This distinguished group has focused on discussing the authenticity of each object, as well as the historical, economic, social issues and aesthetics. Browse through photos by Gavin Ashworth that detail the craft methods and elegant artistic styles that define each culture represented. Enjoy a timeless travel of treasures and look for newly acquired acquisitions to come.